Background of Natogyi Township, Mandalay Region, Myanmar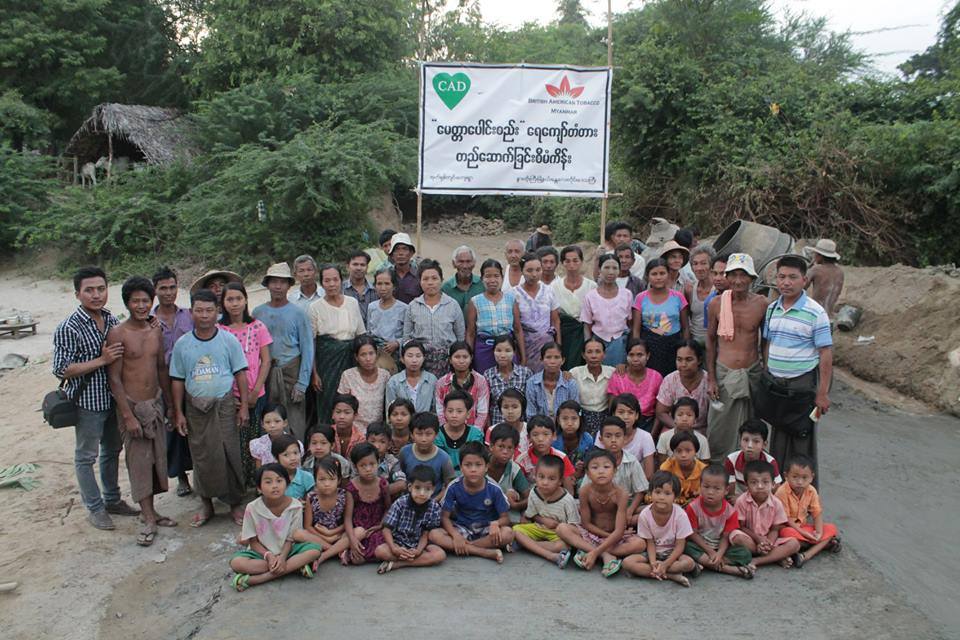 Dry Zone of Myanmar is significantly known for its water scarcity or prolonged droughts and associated difficulties in making livelihoods especially for those subsistence farmers who with limited resources. Most livelihood constraints in Dry Zone originate from the scarcity of irrigation water which is often caused by prolonged drought and has become worsened since some four or five years ago. Prolonged drought affects not only crop production, but also livestock raising further due to the resulting scarcity of feed. Though most families of the region were known as farmers, many now have already stopped crop growing while there is also a potential for decrease in livestock raising. Instead, they tend to convert to various coping strategies such as casual works and labor migration as many farmers have already done.
Natogyi Township is situated in one of the most difficult areas of Dry Zone. While most farm families engage in crop cultivation and livestock raising as their major livelihood means, both these two livelihoods mean depend on rain-fed system in such a way that crop production is affected by prolonged drought and so is livestock rearing which again depends on crop production for feed. For farmers in the area, it is difficult now to keep on doing their existing livelihood systems or to find alternative livelihood means which are not dependent on the timing of rainfall. However, it might not be rational if any alternative livelihood mean also depends on rainfall that is not under the control of farmers. On the other hand, it will be more practical if any alternative livelihood strategy is proposed based on farm works with which local farmers are already familiar rather than a potential direct conversion into non-farm activities.
Another important issue for this area is the very limited number of development agencies present in the area. CAD has started a project in Natogyi Township since 2015, providing assistance to more than ten villages. But the provision as well as coverage of support are still quite limited compared with the actual needs of farmers. By just assessing the needs of farmers in the communities covered by CAD through its on-ongoing project, it is difficult or almost impossible to know the needs of support in the entire area. Thus, any specific assessment identifying the types and quantity of support needed by farmers of the area. The actual needs of farmers in the area can be known only by conducting such a need assessment and only then can any development agency or government departments take any proper intervention.
Background of Project Area
CAD has set up its Sub-office in Natogyi with financial support of British American Tobacco company since 2015 for uplifting living standard and livelihood of farming communities in the region. In 2016, New Zealand Embassy has started funding to CAD for this area as well. Natogyi is one of the poorest area in Myanmar and also the poorest township in Mandalay region, Myanmar.
Project Beneficiaries Data

B

Program

Village Names

Detailed Project Beneficiaries

(March-August 2015)

Households
Male
Females
1
Program Orientation to Authority
87
38
2-a
Seed (Sun-flower and peanuts)
Shwe Kyar Inn village
25
59
100
b
Peanuts
Nyaung Pin Tha village
30
60
80
c
Seed Provision (Peanut)
Oo Pung Taw village
9
19
30
3-a
Drinking Water Pond Renovation
Nabeta village
103
256
297
b
Drinking Water in School
Township Education Department, Natogyi City
625
1150
1875
c
Drinking Water in School
Myo Ma High school, Natogyi city
477
532
4-a
Provision of pig to poor women
Oak Shin Gyi village
30
60
80
b
Provision of goat to poor women
Nabeta village
103
256
297
c
Provision of pig to poor women
Nyaung Pin Tha village
30
60
80
d
Provision of goat to poor women
Shwe Kyar Inn village
25
59
100
e
Provision of goat to poor women
Oo Pung Taw village
30
60
80